After a day at the beach, what's better than a trip to the movies?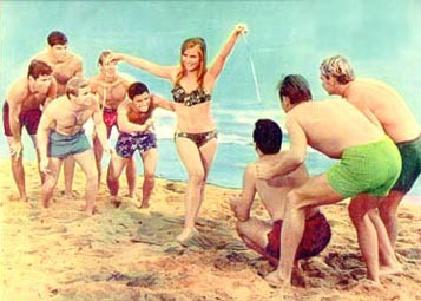 Other than maybe a movie about beaches?
This weekend, the mister and I ventured out to the theater, where we paid way too much for snacks/drinks, scrambled to find seats and were surrounded by a sea of people in the same predicament that we would attempt to pretend didn't exist.

If I no cans see u, u no exist
Our choice for movies was between things I would never pay money to see, had never heard of and the Rise of the Planet of the Apes.  Needless to say, the apes won that battle hands down.
This trailer is about a quarter as long as the wait to get refreshments.
Let me start by saying, I in no way endorse the myriad of remakes/reboots/revamps/rewhateveryouwantocallit that Hollywood has been pumping out over the last 2 decades. I am, however, somewhat entertained by the quality differences between this year and last year's model when it comes down to special effects. I will also mention, that if you have plans of seeing this movie and are easily surprised by things you already know, please do not pass go, stop drop and roll, cease and desist and whatever other phrase to mean possible spoilers are below.
Now… about that movie. In case you had not realized, the last Planet of the Apes movie that came out in 2001, doesn't exist. If you look at the movie, ignore Marky Mark's amazing acting skills (dammit, where is my sarcasm font?), while the overall theme was similar and there were several nods to the original, Tim Burton's Planet of the Apes seems like he read the book, but never saw the movie.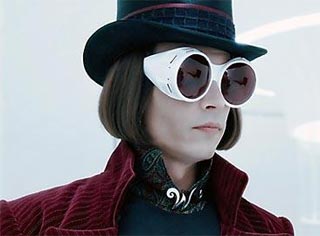 Not that Burton has ever been accused of that before…
With all the time and space travel, alternate futures and whatnot, it can be a little tricky to keep track of what is supposed to happen when and where. Thankfully, the folks over at i09 have put together a handy dandy little timeline to straighten things out.
But back to the movie I actually saw… Rise of the Planet of the Apes was… well good. I hesitate to say things like that because it's been so long since I've seen a movie in the theater that I could actually say was good, I think I've become a tad bit jaded.

This is worth a lot more than my bitterness.
Yes, the movie was heavy on the CG. Yes, there were some points in the movie where even Helen Keller would have shouted a warning (Yes, I know how many levels of wrong that statement was). I still liked the movie. The story takes a bit of time to get off the ground, but they did try to develop *most* of the characters. I was able to suspend disbelief for the majority of the movie and we all laughed when they made the obligatory nods to the previous Planet of the Apes movies.
All in all, I think I would give this movie a 7.5/10. Would I pay see it again? Maybe not until it's out on Blu-Ray. I need some time to forget a little of the movie so I don't spend the entire time picking it apart.
2 Comments